Are you sick of your paychecks going straight to your credit card debt?
Do you want to hold on to more of your cash?
Are you tired of working your ass off and going nowhere?


____________________________________________________________________________________________________________________________
What if you could finally quit that job that you hate so much but are forced to work because of your debt?
A long time reader, Alex, once shared his frustrations with me in a private email. I won't go into the details. I will tell you that Alex was fed up because his friend had started a pretty interesting side business. Alex wanted to take part in this side business. The only thing holding him back was that he couldn't come up with his end of the funding because he had to put his money towards his credit card balance.
A few months later the business grew to a decent level. The business didn't become the next Facebook or anything. It did begin to generate a full-time income though.
Alex was fed up with the fact that he wasn't able to keep his options open or to go on trips with his friends.
Finally one day he told me that he was ready to see some serious results. I asked him if he wanted me to tell him what he wanted to hear or if he wanted me to be honest? He wanted me to be honest. We got to chatting and we figured out how he can free up more of his current income for his debt payments and how a second job could help him reach his goals within the year. Last time we spoke, Alex was almost debt free and planning his first trip in nearly six years. I'm also pretty sure he's ready to give in his two weeks notice any day now to finally get started on his own side business.
Why can some of us go on trips, get approved for that mortgage on a dream home, and pursue a side business while others are stuck paying off debt?
The average adult with a college degree has almost $10,000 in credit card debt.
There's far too much that our generation doesn't know about building credit and the harsh consequences of being stuck in credit card debt.
Are you sick of working a job that you hate because you need to make your debt payments?
Are you tired of being held back from amazing side business opportunities by credit card debt?
Are you tired of missing out on cool trips and opportunities to travel the world because you're stuck in credit card debt?
Are you frustrated with how confusing the whole idea of building credit is?
Do you want to grab hold of credit cards so that you can focus on what really matters in life?
The main reason that many of us are stuck working a crappy job in our 20s, paying insane interest rates on our first home mortgage or car loan, and unable to do the shit that we want to do so badly is because we didn't figure out how to conquer our credit.
Now imagine a different life. Imagine being free from your credit card debt with unlimited options. Once you get rid of your credit card debt, you can focus on that side business that you've been dying to start for years. You can start to travel more often with your friends to warm places in the summer (or to Europe, no need to limit yourself). Most important of all, you don't have to work a job that you despise just to pay off your credit card balance.
All you have to do to live life like this is to read a guide and apply the actions given to you. A few minutes of reading and a little bit of actually doing something and you'll be way ahead of your friends.
This guide is the ultimate solution for YOU. I spent all summer researching, writing, and doing whatever I possibly could to put together this ultra-helpful and super tactical guide on how you can conquer credit before you hit 30.
What will happen if you read this guide? What's in it for YOU?
You'll overcome common mistakes that 20-somethings make with building credit.
You'll no longer have to stress out about how you can repair your damaged credit.
You can save thousands of dollars in the future when it comes to interest rates thanks to a higher credit score.
You can get ahead of the game when it comes to preventing credit card debt.
You'll know how the new credit card regulations affect your POCKET.
You can crush your debt so that you can travel and do more cool shit in your 20s.
You'll have more opportunities to do what you really want to do in your 20s once you conquer your credit situation.
You'll be able to start using your plastic to track your spending.
You'll learn about all of the benefits that come with using a credit card.
You can have everything that you possible need to know about credit in one easy-to-read file.
Before I move forward, let's address some common questions that you might have in your mind right now.
Can I afford this? Is it worth spending a few dollars to save yourself thousands of dollars in the future? That's the better question. The $17 will stop the stress of not being completely confused about credit. Also if you tried to find all of this information on your own it would cost you well over $100 and it would take up far more time than you likely have to spend.
Do I have time for this? Yes you do. I break everything down into clear sections. I have a mandatory "PUT IT DOWN" rule every few pages so that you don't fall for analysis paralysis. I give you 30 days to read the guide so that you can see if it's worth your money.
Is this going to be challenging? Not at all. I did the boring research and made it fun to read.
Why should I trust you with my money? Good question. I offer testimonials below from others that have already read this, I offer my results from the past, and you can email me at anytime to get your money back.
Why should I bother with buying this now? The deal won't be around forever.
Who's this guide for?
Any young professional looking to buy a home or apply for any sort of loan in the near future.
Someone close to getting out of debt and in need of a push.
A 20-something that wants to have more fun in the next few years.
Anyone with little time that needs to figure out how to build credit.
Who's this guide NOT for:
Broke college students.
Anyone over 30.
Is there a money back guarantee?
Yes there is. You have 30 days to read through the guide to see if it's right for you. I'll also give you 30 days to see if you can save yourself at least $1,000 from this guide over the next few years. If not then just shoot me an email and I'll gladly refund your money.
_____________________________________________________________________________________________________________________________
How Can I Save Money by Reading This Guide?
Allow me to borrow my example from my post that I published the other day.
Let's says that you have a $200,000 30-year mortgage.

On a FICO credit score between 760-850 (best possible), your APR will be 4.384%, and in total with interest included you'll pay $359,867.

On a FICO credit score between 620-639 (worst possible), your APR will be 5.973%, and in total with interest included you'll pay $430,427.

That's a difference of $70,560.
I'm not going to offer you the world here and tell you that you're always going to save this much because because it all depends on the type of loan you apply for. I can guarantee you that you'll save at least $1,000 on interest in your 20s if you apply the tips in here.
Will the information in here actually work?
Yes it will. I fully stand behind my work.
There are many mandatory actions that you need to complete before you read on.
I also tell you when you need to put the guide down. This isn't an exam and I don't want you to cram.
_____________________________________________________________________________________________________________________________
Why should you listen to me?
As you can tell from my pic below I'm a young dude that likes to have a great time. I'm a real person and not some internet marketer trying to rip you off. I'm here to help you. I want to leave behind a legacy of helping out people. This is the best way that I know how to do so.
Expertise is all about results. Instead of talking about my education or any other boring "credentials," I wanted to share a few cool accomplishments that I'm really proud of.
Graduated from college debt free with the option to do whatever I want.
Used credit cards to build my credit over the years while my friends got into debt. Was able to get my first home mortgage before I was even 21.
Have been fortunate enough to go on over a dozen trips in the last few years.
I conducted over a dozen hours of boring research on the topic of credit and credit cards to save you time. I show you how you can have a blast in your 20s and still get shit done!
What others are saying about this guide and my work…
"I think it's really well organized, extremely well-researched and thorough. The book gives an amazingly comprehensive overview of credit cards, the pros and cons of using them as well as the right and wrong way to use them, and the tips for getting out of debt are really practical. I like the blending of smart ass humor, pop culture references and personal stories to make the points (major props for the *Fight Club* references). I think it's great that references are made to Dave Ramsey because he's a name that most people know and a lot of people trust; seeing his method repeated in the guide gives a little more clout–it shows that Martin is in tune with outside information. I like the way it's formatted and how the content is broken up into small sections. That makes the information easier to take in. The "quick thought" tips are great! And so was bringing in the reader tips and the stories from the older people–that was a smart idea. The way this is written is very conversational, which helps make the content easy to digest. That's important especially in a book that covers as dry and boring of a topic as credit cards." – Jana of Daily Money Shot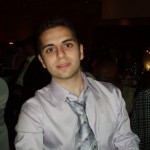 "Martin Dasko's book "How to Conquer Credit Before You Hit 30" is a must read for anyone that is plagued with credit card debt of any kind. However its not exclusive to only those in debt. This book can also serve as a vital guide to those who never want to be in. debt. Remember an ounce of prevention is better than a pound of cure. This 64 page gem is loaded with all the information you need to build your credit, get out of debt, and to make better financial choices all around. I've been an avid reader of Martin Dasko's books and articles for a couple of years now and his knowledge and passion for helping people make better financial decisions is evident in everything he produces. This book in particular helped me to get out of debt and once that happened, with Mr. Dasko's help, I was able to save money. I'm now debt free with money in the bank! I now posses the tools and the knowledge to make better financial decisions and I am taking the steps, with confidence, to apply for a mortgage and purchase my own home. 2 years ago this seemed to be impossible. With this concise guide on conquering credit it is not only possible but easy." – Justin Sousa, University of Toronto Graduate
"Instead of exhausting various superlatives, I will tell you what Martin has done for me and also what he can do for you. Being trapped in a deepening credit card debt hole, I turned to Martin for advice. He helped to set up an easy to follow plan to eliminate my debt and begin turning my money around to work for me instead of against me.  Unlike most others who offer help online, I cantell you that Martin truly does care for your success. For example, Martin would periodically call to check in on me to verify that the action steps we created together were being followed. He was also available to correspond with whenever I needed extra motivation to continue pushing through to achieve my ultimate goal – financial freedom." - Bohdan Gluch, York University Graduate of the Accounting Program
"Fortunately I was credit card savvy in my 20's and followed most of the tips Martin covers. Unfortunately I had many friends that weren't – I wish I would've had this book to give them back then." – Ben of Money Smart Life
"If you ever want to buy yourself a nice car, be a homeowner or simply spend money without having to check your bank account balance before every transaction; you need to master your credit. MD's book will teach you exactly what you need to do in order to use your credit card to your advantage and build a solid credit score. The Credit Card Manifesto has everything I've learned about credit as a banker, but said in a cool and interesting way!" – Mike of The Financial Blogger
"Martin does an excellent job detailing why credit cards are the future, they are a part of our world and a tool that can be used for good. His info derived from experience about how to get out of credit card debt and stay out while still taking advantage of the benefits of credit cards is priceless. I highly recommend this guide if you've ever struggled with credit card debt." – Jesse Michelsen of Money Crashers
"This is a truly informative guide for credit card use. Credit cards do not need to be treated like the enemy if they are used properly and for your own benefit. Thanks MD!" – Crystal of Budgeting In The Fun Stuff
"Martin's style is pretty dope. Great head on his shoulders, and can motivate the $hit outta you

He knows what he's doing…" – J. Money of Budgets Are Sexy
Cool, so what's the cost for this remarkable resource?
___________________________________________________________________________________________________________________________
Completely Conquer Credit Before You Hit 30 — "Barebones Version" (

$27

$17)
What do you get?
The main 13,000 + word Completely Conquer Credit Before You Hit 30 guide. Instant access to the best guide your friends won't read.
All of the worksheets that come with the guide to help you get the maximum results.
A 100% money back guarantee if you're not satisfied upon reading this guide within 30 days.
All of the tools that you need to not let credit cards use you.
Completely Conquer Credit Before You Hit 30 — "Deluxe Package" ($22)
What do you get here? You get two guides from me. For an extra five bucks you also get instant access to my Renting vs Buying Real Estate Decision Guide along with Completely Conquer Credit. That's two super-helpful guides to help you save thousands of dollars over the next few years.
What's included in the Real Estate Guide?
Help making the most important decision of your 20s & the ability to decide if now is the best time to rent or own.
How you can save tens of thousands of dollars by renting instead of owning & the biggest curse when it comes to owning a home.
Save yourself at least 20 hours of research and be ahead of the game! Don't be foolish about the biggest investment you make in your 20s.
.. AND MUCH MORE for only an extra few bucks!
Completely Conquer Credit Before You Hit 30 — "Platinum Plan" ($77) ONLY 10 SPOTS AVAILABLE
What do you get with the Platinum Package?
Instant access to both super-helpful and useful guides (Completely Conquer Credit & Deciding If You Should Rent or Buy In Your 20s!).
All of the worksheets to help you get the most out of this guide.
Two 30-minute phone sessions with me & instant access to my private email until you finish reading this guide and as long as you need my help. This platinum package never expires once you sign up.
I must warn you that this is definitely not for everyone. Please DO NOT join this platinum program if you're not serious. I've limited access here for only ten people. I can only help ten passionate people on a one-on-one basis. Please don't sign up for this if you're not ready yet. I'm not here to rip you off. I'm here to help you when you're ready. For the ten of you that sign up for this exclusive program you'll be like family to me. I will work with you until you reach your goals. Just like family, I might also have to push you once in a while if I don't see you working hard enough.

####
P.S Just in case a 30-day money back guarantee is not enough. I'll do you one better. I'll give you 30 days to read through everything and to see if this powerful guide will inspire you. If not, I'll gladly refund you your money and toss you an extra $5 so that you can grab a beer on me. No hard feelings.
P.S.S I do this work full-time and would love to help you more in the future with free content on Studenomics. If you support the cause I would like to thank YOU so much!
[GRAB YOUR COPY]