After reading this and working with me, you will finally launch that idea within the next 30 days that has been on the backburner for the last few months or years. This is your time! No more putting things off because I won't let you.
"Life is either a daring adventure or nothing at all." — Hellen Keller
What's the problem here? What's ruining your life? You're likely suffering from one or all of the following:
"I really want to launch that site soon."
"I've been dying to start my own business."
"Everything will be all good when I finally start my business."
"I hate my boss and my annoying co-workers. I want something different. I'm tired of my soul-sucking job."
"Life sucks. How did I end up in such a crappy position?"
That sucks. I want to want to see you struggle. Life is too short for that. The time for excuses is over. I feel your pain, but at the same time, I won't feel sorry for you when we work together.
"Life is like playing a violin solo in public and learning the instrument as one goes on." — Samuel Butler
It's time to change the course of the rest of your life. It's time to reclaim your life. This is your life. You only get one shot at it. You owe it to yourself to finally launch that idea that has been on your mind. You might not become a millionaire or even quit your job right away, but at least you can tell your kids that you tried. Trying and failing, gives you permission to try again.
If you don't launch or take action, how will you know if you ever even had a shot? If you don't ask, the answer is always no.
I could go on with the motivational quotes forever, but you already know what needs to be done. You know that you need to get something going!
You came here because you either wanted to freelance or launch something.
I may not be an expert at many things, but I sure as hell take pride in my ability to launch and throw myself out there. You can easily gain this skill after working with me.
###
A little story on not launching (my own failure to launch)…
"A desk is a dangerous place from which to view the world." -John le Carre
We all talk about launching something and starting a business. Every single person that I've ever encountered confesses to me that they would like to work for themselves. Everyone hates their job, boss, and co-workers. Some really hate the commute. Others just hate not being in control.
Who wouldn't? It sucks to have to rely on someone else for your livelihood. Everything is in the hands of others. It sucks.
We all want less stress and a better life.
Yet, we never do anything! We keep on keeping on.
It took me forever to launch my first site. Why? I have no clue. Was I lazy? HELL NO.
I always had motivation in life. Just no direction!
I had the motivation to take summer courses so that I could finish my run at the community college early, while working full-time hours. I hustled and worked my ass off. I was done school by December. This meant that I was free from January until September. I knew that I had to do something. I knew that I wanted to start my own business. I had all of the time in the world now. I didn't have to worry about studies getting in the way. No more long commutes. I was going to have more free time than ever.
I just could NOT launch. Some guys can't approach girls, others can't commit to something, and some just can't share their ideas with the world.
What did I do with my free time during this time?
I researched strategies for making money for the whole time. I just did research and research. I read. I took notes. I met with friends. You know, the usual.
In theory, I was getting a lot done (some call this market research). In reality I did nothing. I still worked full-time, but I didn't do anything with my business ventures.
I couldn't launch. I had no issues with doing well in school, getting my studies done, or working long hours because that was easy. Launching something comes with the risk of failure. That's intimidating.
Time flies by my friend.
Finally I started school up again. Still not self-employed. Still no launch under my belt. Where did the time go? Hours turn to days. Days turn to weeks. Then weeks turn to months.
Next thing you know, you're waking up for your 30th birthday. Time goes and never comes back. It's scary to think about.
Then the excuses stopped!
It was November 7, 2008.
A Friday night to be specific. I didn't have a shift at work. I was at home. My girlfriend was at work. My friends were busy. I had nothing to do. I felt sorry for myself. I was upset that I wasn't working. I needed money for tuition. Yet I was at home because I didn't get called into work.
I was relying on someone else for a phone call. I was relying on others for work. I was sitting around wasting valuable time.
At that very moment I realized that I needed to do something. It was time to take action. I did it. I stopped feeling sorry for myself.
I LAUNCHED!
I launched my first site (this site). I got it out there to the world. I didn't hire the best graphic designer nor did I look around for venture capital. I launched. I had no clue what I was doing nor did I care.
Ever since that moment I've come to accept that everything in life is a work-in-progress. Nothing is perfect. I wouldn't have it any other way.
I also haven't waited for a phone call or for permission from someone from that point on.
###
Why do we all suck at launching and taking action?
Hmm according to my research (watching friends), I've narrowed it all down.
Because there's no sense of urgency at all.
We're afraid of failure.
It's difficult.
We think the world will end.
We're waiting for our turn.
We think that there's some secret that we need to learn.
I didn't do anything until that sense of urgency kicked it.
I needed to make more money. I need to have more options. I needed to be in control.
Let's breakdown these 6 reasons for not launching.
Because there's no sense of urgency at all. This is your wake up call. Your life is going to pass you by if you keep on waiting for some magical moment. Today is yesterday's tomorrow.
We're afraid of failure. Who cares if you fail? I fail often. I love failing. Failing gives you the right to try again. Failing > not trying.
It's difficult. Is it really that difficult? It's more difficult to keep on keeping on and doing nothing. That's what's really difficult here. Breaking free is easy. Taking risks becomes easier.
We think the world will end. Nothing will ever change. The world won't end. Your family won't disown you. Nobody remembers failures. Nobody cares. Stop stressing!
We're waiting for our turn. Your turn will never come. This isn't the grocery store. You have to take over and create your turn. The world won't give you your turn. You have to create opportunities.
We think that there's some secret that we need to learn. You already know enough. There are no secrets. Just launch and see what your market has to say. That's your best feedback. Ask your friend how they got into shape. They won't give you any shortcuts. They'll share with you the pain of training for hours and years and just taking action.
What's the solution to all of this?
TODAY IS THE DAY THAT EVERYTHING CHANGES. YOU WILL LAUNCH SOMETHING. WE WILL WORK TOGETHER UNTIL YOU LAUNCH SOMETHING TO THE WORLD!!!

Today I'm going to give you that nudge. I'm going to push you.
What am I offering?
The opportunity to work with me to launch something.
We will work together until you launch and get something off the ground. This includes:
Unlimited email access.
Skype chats.
I'll setup your site up in WordPress for you.
Install all tools.
Get you going.
Harass you until you get something done.
Have fun.
Possibly share beers, if the logistics allow it.
Of course, this doesn't have to be something online. I will never blog about blogging or blindly suggest that you start a blog. A blog does NOT equal money. You have to actually do something. You can't wait for money to magically appear.
Quick note: this isn't for everyone.
This is for those that are ready to take action. This is for anyone that's tired of excuses. For those that want more out of life.
Does this sound like you? Are you ready to finally get something going?
If not, then keep on keeping on.
Why should you take this chance?
The stress of launching is going to go away. I've done this many times and will hold your hand through the whole process.
I've launched multiple projects.
I've learned to turn launching into a habit. Look at this very piece that you're reading right now. This is a launch. This took balls to launch. You're going to be in my shoes soon. You'll be launching.
I've helped friends with launches.
Oh and there's money to be made! Who doesn't enjoy making money?
What could you do with an extra $100 (at least, shooting for more of course) per month?
Pay down debt. Is your debt strangling you? Does it feel like you could never get out? Imagine what you could do with some extra money to your debt? You could speed up the repayment process, bringing you so much closer to your freedom.
Plan for a trip. Is there some place that you've been dying to go?
Go out more. Who doesn't love to go out? Who wouldn't want to have more wild nights? I certainly love going out.
Eat better. I love eating out. One of the main benefits of increasing my income has been the ability to eat better food more often. Call me stuck up if you want, but I love good food.
Think of what you could do with some extra money? Imagine launching something today and making money in 30 days?
Pretty sweet. You could always cross an item off your bucket list and hit Wrestlemania like I did in 2012 in Miami…

What are the main objections? Let's not be awkward about this.
This isn't a first date. There's no need to be awkward about anything here.
The obvious objections are:
Why would I pay someone for this? Because you're not going to do anything on your own. I don't need to convince you, because if you're still reading, you're likely still waiting to launch.
I'm too busy right now. Sure you are. If you keep on thinking like this, you'll never have time. Do you think that life gets easier when you have kids? Do you think that time is going to magically appear in the future? You're always going to have the same amount of time in any given day.
You don't have to pay me or do it right now. You can go back to your life, if you're not ready to do something.
Why should you buy this now?
I'll immediately send you a copy of my premium guide on how you can start freelancing now and we'll get on the phone that same day to start planning your launch. There's no time to waste.
What can I add?
I'm also offering a money back guarantee. If you're not happy with me or if I annoy you or if anything else happens, I"ll refund you your money. You have absolutely nothing to lose.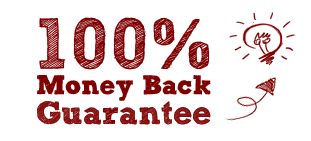 Why your friends are NEVER going to launch.
"The great blessings of mankind are within us and within our reach; but we shut our eyes, and like people in the dark, we fall foul upon the very thing we search for, without finding it." – Seneca
There's a huge difference between what we say we're going to do and what we actually do.
We all want to be productive, make money, and be happy.
What do we do? Nothing. The same crap over and over again. What do you expect to happen? Do you really expect anything to change?
You say you want to launch. What do you REALLY do? Allow me to take a few guesses:
You read marketing blogs.
You post on Facebook.
You research business ideas.
You post some more on Facebook.
You read some more marketing blogs.
You get tired and go to sleep.
You order a marketing book and wait for it to come in the mail.
Screw business cards and reading more blogs. It's great to read and to have business cards, don't get me wrong, it's just not going to get you anywhere.
"Your time is limited, so don't waste it living someone else's life. Don't be trapped by dogma – which is living with the results of other people's thinking. Don't let the noise of other's opinions drown out your own inner voice. And most important, have the courage to follow your heart and intuition. They somehow already know what you truly want to become. Everything else is secondary." – Steve Jobs
Is this really what you want your life to be like?
This is your life.
Somewhere between finishing college and today you ended up with a job that you hate surrounded by people that you can't stand.
How did this happen? You dreamed of being the boss, flying across the planet in private jets, and being full of money. Now you can barely stay afloat with all of your bills by working a job you don't care for.
I want to help you add some excitement to your life. I want to see you creatively fulfilled. I don't want you to dread waking up.
Stop waiting for something to happen.
What's your value?
In Linchpin, Seth Godin emphasizes the hierarchy of value:
The hierarchy of value (from worst to best): lift, hunt, grow, produce, sell, connect, create/invent.
"It's easy to find a way to spend your entire day doing busywork. Trivial work doesn't require learning. The challenge is to replace those tasks with rule-breaking activities instead." — Seth Godin
Launch now. Starting creating and stoping lifting.
Because you're going to keep on wasting time.
Who have I helped out with launching? What qualifies me?
I know what you're thinking:
Why the hell should I listen to you?
This is why I wanted to share two key references from folks that I helped launch something. Both of the gentleman are now freelancing after launching something. I reached out to them for testimonials and they are listed below…
Justin Sousa: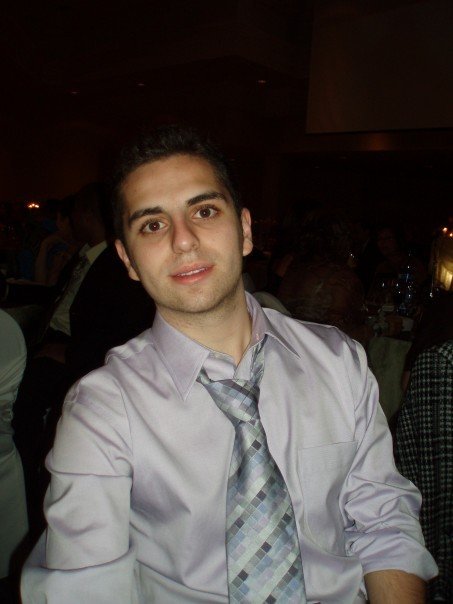 Many artists and people in the creative class will tell you, it is extremely difficult to hone your artistic craft while trying to create a stable and competent business plan. In many post secondary art programs they often encourage students to take a business course to better understand the financial side of things, however it is not mandatory, so many do not take advantage.
Most artists, don't have time to devote to working out a business plan, myself included. Though I dabbled with general business ideas and very elementary ways to market myself it was extremely difficult to juggle my recording sessions, classical performances, teaching, a rock band, and a website. I realized I need to find someone that is as well versed in business as I am in music. This is when I sought out the services of Martin Dasko, an entrepreneur, author, advisor/consultant.
He specializes in finance and the business side of things so freelancers can focus on their craft. In just one meeting with Martin my business plan Transcended to a different level. He made me realize what I needed to do to attract more students and keeping them interested. He suggested different methods of advertising, and he even suggested certain online resources that could make me money online. He also suggested I do online lessons in order to open up my services to the world instead of one community.
This never occurred to me until he suggested it. Now I offer music lesson Via Skype. Making my services available to millions of guitar enthusiasts on the net.
I have the privilege of being in contact with Martin on a weekly basis. I consider him to be a Financial life coach.
His services and his works are under priced for what you receive but I'm not complaining.
The more I listen to Martin the less time I spend worrying about my business. I can focus on making music and teaching and let Martin worry about the business Side of things. My short comings in business are few and far between because of Martin.
Email him, call him, buy his books, set up a meeting with him ASAP. He made me realize that my passion could be my profession if you just know how to market yourself. My business is doing well and I make more money every month. Much of this success is accredited to Mr. Dasko. Thank you!
Grey Thompson: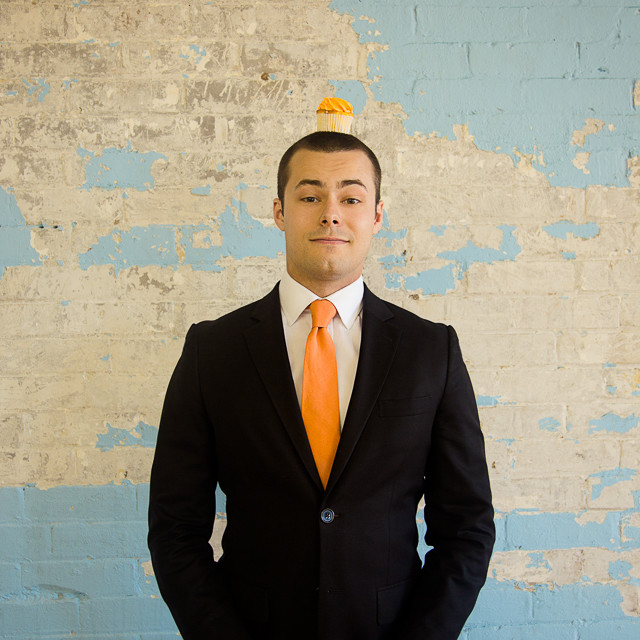 MD has given me an incredible amount direction in building my copywriting business. The dude's a pro, and uses his own experience to kick your ass into gear and hold you accountable to your goals. I'd be way behind without his help.
Btw, Grey is an excellent copywriter, in case you're looking to hire someone!
There you go! I love helping motivated people launch. Your testimonial will be added here one day.
"Life without endeavor is like entering a jewel mine and coming out with empty hands." — Japanese Proverb
Alright, so how much does it cost to launch something together? 
I'm looking to work with a handful of motivated and cool people for $197 each.
I will hold your hand until you launch.
This is cheaper than consulting packages and doing nothing forever.
It's only $0.54 a day. If you don't do anything from today until one year from now, you'll regret it because all you had to invest was 54 cents a day. That's way cheaper than a cup of coffee.
How does it work? As mentioned earlier, you get the following:
Unlimited email access.
Skype chats every week until you're comfortable.
I'll setup your site up in WordPress for you (if you want to start a blog).
Install all tools, plugins, and do everything so that you don't have to stress about it.
Get you going.
Harass you until you get something done.
Have fun because, well, I live for fun.
The guarantee that you will finally launch something.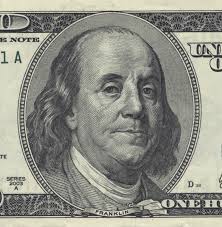 Benjamin Franklin: "An Investment in knowledge always pays the best dividends."
Are you going to invest in your future?
Is it your turn?
You're leaving thousands of dollars on the table when you choose to do nothing!
P.S. On top of the money back guarantee, I'll even reverse it. If you're not satisfied, I'll give you back your money and an extra $5. Beers on me. Sign up right now and get started!
P.S.S. Seriously, you have nothing to lose. You get your money back if you're not satisfied. I also guarantee that you're going to continue doing nothing.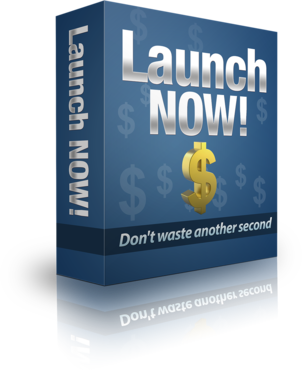 If you're still not convinced, let's look over a few more questions.
Will this really help me launch?
Hell yeah. I've been working with ambitious folks who lack direction for years. All we need sometimes is someone to kick us in the butt and point us in the direction. You owe it to yourself.
Can't I do this on my own?
You can in theory do anything on your own. But will you? That's the real question. We all have the ability within us to train, start a business, and do cool things. Yet, we end up reading blogs and doing nothing. If you're tired of doing nothing, this is your wake up call.
What if I have no ideas?
That's the whole point. We will think of something. You don't always have to reinvent the wheel. You just have to keep it spinning.
You have absolutely nothing to lose.
If you're not ready to make a decision you need to fill out the contact form below to tell me a bit about your situation…
"If you are not willing to risk the unusual, you will have to settle for the ordinary." – Jim Rohn