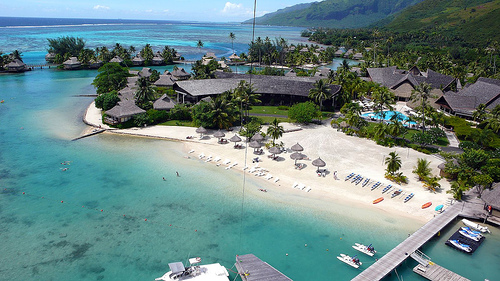 Almost every twenty-something complains about how they would like to travel more. Guess what? You can travel more. I will spare you any motivational tips. I want to outline some tactical tips to help you travel more:
Plan ahead.
The first step always involves asking around to see who out of your group of friends is interested in traveling (always ask girlfriend first).
The second step involves figuring out who will actually have the money to travel. Everyone would love to travel but the reality is that most 20 somethings simply can't save up for vacations.
The next step is picking out a destination that everyone can agree on. This is usually the biggest pain in the butt about booking a vacation with your friends. The best way to get through this stage is to have everyone answer a fundamental question.
What are you looking to do? If you want to get wasted all week and go clubbing, consider Cancun, Mexico. If you want to lay on the beach and have someone serve you drinks as a lady friend applies more lotion on you, then anywhere down south will work. If you want to visit churches and historic landmarks then go to Europe and make sure you don't invite me.
It's very simple. Once the group collectively figures out what they want to do it'll be much easier to pick out a destination. If different people have different travel ideas then maybe you shouldn't be traveling together. Travel with people that have similar goals. You don't want to go scuba diving alone while everyone is on the beach playing beer pong.
The final step involves collecting money from everyone. If you don't mind doing the leg work then you can collect money from everyone and take care of the payment. (Hint: If you want to build your credit rating, it helps when you make large payments and pay it off immediately. Just make sure you have the cash first.)
Sacrifice a little.
Don't ruin your life by going straight from work to sleep, but do make a few minor changes. I'm willing to go out less often in the city to bars and clubs, so that I can travel to foreign destinations more often. Plus the drinking is so much funner when you're topless with shorts on in the middle of a January snow storm.
We can all make some minor financial changes so that we can have some money left over to travel.
Save small amounts over long periods of time.
I find it funny when someone complains about the price of a trip.
$1,000? I could never afford that!
The irony of the above statement is that when you go out in the city three times a week you end up spending more than $1,000 after a few months. Nobody ever wants to run the numbers.
I save $20 a week for every trip I plan on taking after a year or so. Saving $20 a week is pretty easy for most us. Just have a few less beers at the pub or buy a less popular brand of jeans.
What's with the travel post?: As you read this I'm probably either laying on the beach or ordering another round of drinks on a resort in the Dominican Republic. I will back on Saturday but the posts never stop.