Are you ready to make more money? Imagine making an extra $1,000/month? What would that do to improve your current lifestyle or life?
"If you don't control your income, you don't control your financial plan. If you don't control your financial plan, you don't control your freedom." — MJ DeMarco
If you want to quit your job or do something different with your life, you need to increase your income so that you have money coming in. Studenomics isn't for hippies who want to sing around the camp fire.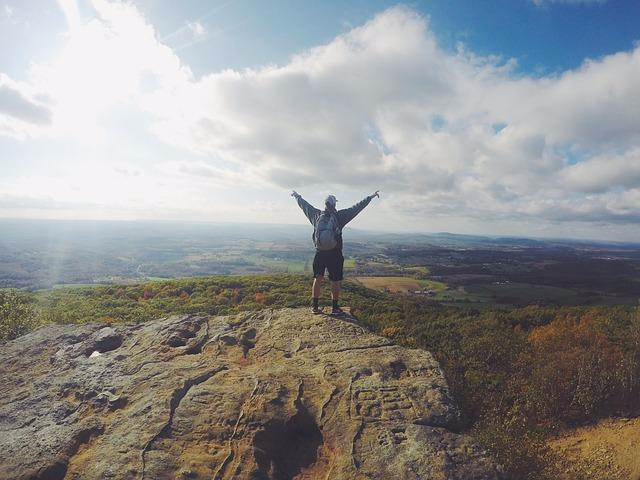 If you want anything to change in your life, you have to change. It's easy in your 20s to look at what your parents have and become jealous. What we forget is that they've been building their whole lives. We just started working and barely have any experience aside from pulling all-nighters to finish assignments.
"It feels like I never have enough money to do anything. I'm always broke until the next payday."
A friend of mine complained about his financial situation. He's tired of living paycheck-to-paycheck. I actually hear from readers fairly often about this. We don't know what to do because we expected life to be glamorous after college.
You have to make more money if you want more. There's no other solution. There's only so much that you're going to be able to save on a limited income.
What are the best ways to start making money these days?
Sahil and I recorded an entire podcast on this. I wanted to expand on this topic today with my own personal experiences. I want you to choose one strategy for increasing your income after reading this.
Freelance work.
There's a demand for almost every kind of freelance work these days. This goes for everything from writing articles to teaching the guitar to graphic design to videos. As a freelancer, you perform the service and then get paid when your work is handed over.
I personally have experience in freelance writing. I've really limited myself because I prefer writing for you guys. I don't take as many writing gigs as I could. However, I can say that I've been lucky enough to find most of my freelance writing gigs without even applying for them (others asked me).
How do you get started?
I had my buddy Trevor start his freelance video career by doing free work. I let him do a few videos for me. Okay, I'm kidding. He was kind enough to do my videos for me.
You have to start by building a portfolio. You need to show potential clients what you can offer. You're not going to let someone design your kitchen if you haven't seen proof of their work. Nobody wants to pay someone who's not proven. Work for free and do whatever it takes to build up some proof of your work.
You then start charging. You have to find a paying client. I don't care if you use Kijiji or if you promote on a street corner. You have to get paid. You're not a freelancer until you have money coming in.
You spread the word about the work that you're doing. You ask for referrals and you promote your services. As you get better and become more popular, you can increase your freelancing rates.
I wrote an entire book on how you can start freelancing if you're interested. The good news is that anyone can start freelancing and it will change your whole outlook on work. The startup costs are low and you can tweak your service offering until you find your first paying client. It's easier than ever to start freelancing these days.
Ridesharing.
You can now get paid to drive people around in your car. I tried this personally in 2015 as an experiment to show you guys how it's possible to make money on the side. I drove for Uber and tracked the finances of this kind of side income. If you're looking to save money by not going out as much and to make some side money, you're going to enjoy Uber. The best part is that you can clock in and clock out whenever you want. There are no limits. I turned on Uber many times when I wanted to get somewhere just to see if I could have a paying client take me in that direction.
How do you start?
You apply to Uber or any other company that's available where you live.
You get accepted, watch the tutorials, and then start driving.
You ensure that your car is clean and that you're ready to hit the road.
You drive during your spare time to make some extra cash.
I ended up writing a whole book on driving for Uber based on my experiences. You don't need much to get started (a cell phone, car, and a decent record).
Creating stuff.
I'm totally useless here because if it doesn't involve typing or talking smack, I can't create. I've seen many students, friends, and readers excel at this. The world needs stuff and we need you to create.
How do you start?
Create something.
Show others.
Start selling.
Find customers. Sell to them.
Find new customers through referrals.
Keep on making quality work.
I hate to simplify this but there's no other way to put it. You have to find a market gap and fill it. This is what Matt did. You need to read Matt's story of how he quit his job to create tables. I personally don't have the skills to create like Matt, but if you do then you could start making money this weekend.
Teaching/training.
There seems to be a huge demand for teaching and training folks. This stretches from personal training to teaching people how to speak a language. This is similar to freelancing except that you can charge more money for personalized coaching. Freelance work usually requires that you complete a task for money. As a coach/teacher, you can create reoccurring income for yourself.
How do you start?
You realistically need to master a skill first. Do whatever it takes to become amazing at something (grappling, guitar, picking up girls, soccer, getting lean on a budget, dressing well for any occasion, golf, salsa, or whatever else).
Find an apprentice. You need to take someone from zero to hero. You need a testimonial. You need proof of what you have to offer.
Turn your training into a package offer. You can offer a course, a coaching agreement, or do consulting work.
I firmly believe that you need to spend your free time picking up new skills. Don't sit around complaining about how life isn't fair. Get out there and master something. Don't be another boring dork. When you master something, you can turn around and offer your coaching services to those who want to get to your level.
At the gym I always see private lessons ranging from lifting weights to submission techniques. There's nothing stopping you from becoming an expert. That person offering work out advice or showing submissions was once a confused beginner too. There's no need to feel intimidated right now if you don't think you're a master of anything. We all start somewhere.
Are you ready to start making more money? Good. Do it.
How can you quit your job or make moves?
You have to save some money up. Then you have to repeat this process for a long time. You repeat the process until you reach your goal. There's no other way.
The theories I share exclusively with you guys will help you save money. This will help you focus and stay on top of the money that you have coming in. The thing is that you can only save so much money on a limited income. You have to make more money.
As you're making more money, I want you to try the Cancun Technique and the Houdini System. Then with more money coming in, you can save more. The formula is pretty simple. You can't save a lot of money if your income sucks.
Are you looking to do any of the following?
Buy a new car.
Move out.
Buy a place.
Quit your job.
Pay off debt.
Travel for the first time.
Here's a secret: you're not alone!
These are major life changes that we all want to happen. Don't think for one second that you're the only person out there looking to buy a new car or travel for the first time. Just please remember that you're not going to obtain any of these results if you don't focus your energy on making more money.
I did my best to outline ways to make some money on the side. I can't do the work for you. I'm not going to give you useless advice by telling you to work hard. All I want to tell you is that you have to pick one option and stick to it until you make some money. When you have money coming in you can then make plans to quit your job or to make some huge moves.