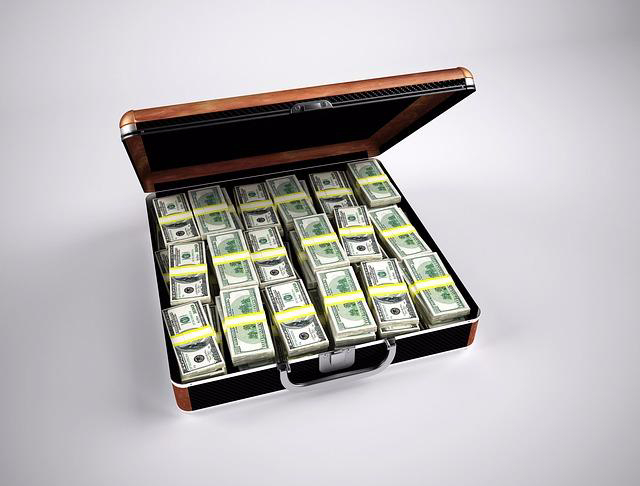 "I can skip a few bucks by skipping out on that dinner."
"I'm going to stay in to focus on my career."
"Why would I take that course? It's $500! I would rather save the money."
These are all things that I've heard lately. You can always find a way to save more money. Frugality is cool and all because personal finance is about more money in your pocket. So I don't begrudge you for saving a few bucks. However, you're going to ruin your life if you're always trying to save money.
You can't always find a way to create new opportunities for yourself. You can't find new ways to make more money. You also don't know when spending a few bucks can result in the investment of a lifetime.
Saving more money will only screw up your life.
You can't just save, save, and save. This won't help you get ahead. This won't help you get anywhere because all you're going to want to do is stay at home and watch TV because everything costs money.
What kind of life is that? Not one that I want to live.
You don't believe me?
When's the last time you invested in yourself? When's the last time you increased your income?
I want all students of Studenomics to be bold. I don't want you to be afraid of investing in yourself to increase your worth.
Think about it. Ask yourself some of the following questions:
Why would anything in your life change if you're not willing to change?
Why would you get a raise if you haven't increased your worth?
Why would someone hire you if you have no marketable skills?
Why would the cute girl with the big butt from the gym date you if you don't even believe in yourself?
The moral here is simple: you can't be a cheap bastard 24/7. You can't be afraid of spending some money to improve your situation.
[Must read: What Wikipedia Won't Tell You About Investing in Yourself.]
When do you save money?
When you're in debt or when you have a bold goal.
You have to save money when you're in debt because you to dig yourself out of this hole. I have a student right now who's paying down her debt. I suggested that she works two jobs and hustles 24/7 to pay this debt off. Once she slaps that debt around, she's going to be financially free because she's finally going to be able to pursue her other goals.
When you follow the methods from Studenomics to save money, it's then your goal to turn around and invest some of this money into yourself. I'm going to rant and rave on investing in yourself until I leave this planet.
When do you spend money?
When you want to move ahead in your 20s.
You need to do whatever it takes to invest in yourself. The onus is on you to make yourself so good that you can't be ignored. This may involve any of the following:
Attending a conference.
Paying for private coaching.
Going to meet a successful person for coffee.
You get the drift. Don't loiter at home when there are opportunities all around you. Saving money constantly will ruin your life and force you to fall behind while your friends are creating chances.
"How much I missed simply because I was afraid of missing." — Paulo Coelho
When do you know if you should spend money on yourself?
"How do I find out of this investment is worthwhile?"
A friend asked me this and I was stuck on how to answer. To be fully transparent, I attended a conference last summer in Portland and I really don't know if it was worth the total cost (ticket, transportation, lodging, and so on). Looking back I feel like I spent too much money on it. I only met a few cool people and I didn't like the structure of it. And the flight was just too damn expensive. The whole even would've been great if driving was an option.
I learned the hard way that you shouldn't always jump on every opportunity to invest in yourself.
There's no right answer here. It's easy to justify every beer and date as an investment. It's easy to label a week of drinking on the beach as a creative retreat. It's just not easy to save up the money for these events.
You should spend the money when you know for a fact that you can make the money back with knowledge you can pick up at this event.
For example, I know when I go to FinCon that I can make my money back usually by listening to one presentation that will change how I do business or my sales strategy.
When I attend wrestling seminars, I know that I'm going to learn enough to justify the entrance fee.
I don't want you to screw your life up because you saved too much money. If you've been saving diligently and have paid off your debt, then it's okay to spend a few bucks this weekend.