"Man cannot discover new oceans unless he has the courage to lose sight of the shore." — Andre Gide
Can you believe it's already 2016? 2016 has an extra day so that's one more day to go after your goals. I need to hold myself accountable. So I'm going to write a recap of 2015 and post my goals publicly for 2016.
Let's get started!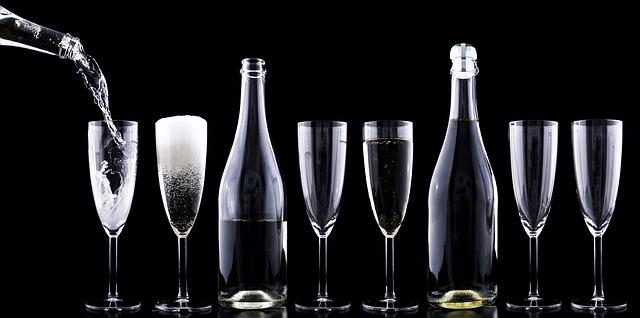 What happened in 2015?
I self-published 4 books.
Check out my Amazon author page to see what a productive year 2015 was in terms of self-publishing. I finally launched the Studenomics book. I even wrote a book about dating and one about driving for Uber.
I co-launched a podcast.
I can't believe that this actually happened. My buddy Sahil and I launched Do You Even Hustle? I'm so proud of this podcast and I'm having a total blast with it. We are already 13 episodes in and loving it.
I urge you to listen to the show right now!
Follow us on Instagram for daily motivation.
I went on a fun business trip.
I had a blast at FinCon in Charlotte. At the last minute, I was offered to do an Ignite talk and I couldn't say no. I whipped up a presentation and honestly did the best I possibly could. The crowd seemed to enjoy it and the feedback was overwhelmingly positive.
The next event is in San Diego so I might have to stay for a few weeks for that one.
I increased my offline income.
Yes, you can make money offline.
I progressed with my pro wrestling and grappling.
I got more experience in these fields. Not sure how much better I actually got.
I redesigned Studenomics.
Well, my buddy Eric did all of the work. It was about time that Studenomics had a face lift.
How did my 2015 goals go?
Find more clients for Kettlebell Rebels. Gave up on this. Hell, the site is currently down. I need to get it fixed and get back on it.
Promote my property page, The Property Dude. I gave up on the blog, but will be working on the Facebook page more. I'll also be releasing a product for this field soon. Hopefully my condo finally closes in 2016 (new development).
Publish the Studenomics book. DONE. Grab a copy of Next Round's On Me.
Launch a few smaller projects. DONE.
Get better at Spanish, pro wrestling, and BJJ. DONE (I think). I still have a long way to go in all of these areas. I need to change my focus and go all in with my goals.
I'm not too impressed with 2015. I feel that I could do more and reach more people. To be fair, I'm never really satisfied. I always feel like time is slipping away and that I'm not getting enough done.
What are my very specific goals for 2016?
Get my blue belt in BJJ.
Go on three big trips.
Launch a successful course that helps readers.
Self-publish four books again.
What are my audacious goals for 2016?
Throw an event (like a big business event).
Become fluent-ish in Spanish.
Launch two courses.
What are the top articles of the year?
How a reader quit his job to make tables. Matt quit his job to make tables. This is one hell of a story.
My Uber experiment. So I drove as an Uber driver and then put together a post about my experience.
Jacquelyn paid off $48k worth of debt. I took Jacquelyn on in 2014 and offered my services. She made me so happy and proud. She paid off her debt and changed her whole life around.
My buddy JP transformed his body. This was a guest post and it was shared by lots of readers.
The economics of becoming a pro wrestler. The title says it all. I wrote about what it takes to become a pro wrestler and the value behind chasing your dreams.
The Cancun Technique for saving money. I share my unique technique for saving money. You guys loved this one.
Everything that I do is on-the-job-training. I appreciate you for following me and supporting me. I promise you that we're going to do amazing things together in 2016.