"If you don't ship, you actually haven't started anything at all. At some point, your work has to intersect with the market. At some point, you need feedback as to whether or not it worked. Otherwise, it's merely a hobby." — Seth Godin
When's the last time you did something for the first time? When's the last time you launched?
I'll never forget the day that I showed up to the gym and just turned around. I parked in the lot and looked inside. I thought I was ready to tackle the gym and compete for the Mr. Olympia title. I had figured everything out. I was ready to conquer the gym.
I had my expensive new supplements as recommended to me by the dude working at GNC in my bag.
I had my workout gear.
I printed off a fancy workout.
I thought was motivated.
I paid for the gym membership for one full year upfront.
What happened? Nothing. I got intimated and drove off like a coward.
The truth is that everything I've done in my life, I've done it too late!
It took me forever to realize that motivation and education weren't enough to launch or start something new. This is why I had to write the book on launching. I owed it to you and to myself to publish this.
I won't waste any more time because I know you're dying to launch!
What's in here?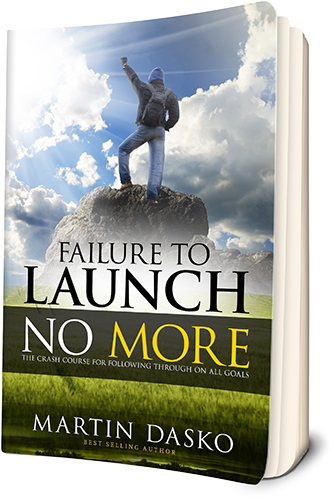 A dose of reality if you've been slacking off.
The wake up call that you need to stop wasting time.
The finances behind following through on your goals.
The formula for holding on when your motivation has faded.
The systems that I have in place for getting shit done.
How you can cure boredom so that you don't waste another precious moment.
The startling truth on why you should never listen to your family.
How you can finally destroy self-doubt forever!
How to use social media to your advantage so that you don't make a fool out of yourself like your friends do.
The $1k rule for your finances.
How-to find the best support system so that you're not even allowed to fail!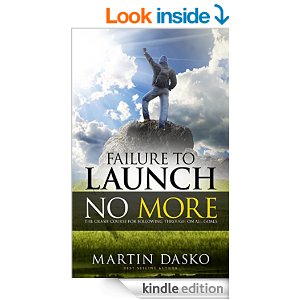 [GRAB YOUR COPY FOR ONLY $0.99!]
What are the readers saying?
Studenomics student Jacquelyn who's on her financial freedom journey wrote in with:
"This book is perfect, it's short not sweet and gets to the point.

I had an issue with excuses, I still do to be honest, but reading Martin's no BS tactics reminded me that I have been warped to believe things that aren't in my best interest. He reminds you to think for yourself, dream what you want and what you need to get it. He's never been one to sugar coat it and I know for sure that's what a lot of people are used to.

Sure, it feels nice at first to be told it's easy you just need a few simple things but Martin doesn't let you fall into the idea of it will magically happen. His method is great, especially for breaking the stigma that your success will fall in your lap. Newsflash…it won't but I am so grateful because I am breaking out of my financial strangleholds finally thanks to Martin's help."
Alex wrote in with:
"Are you satisfied with mediocrity? Are you scared of hard work and the success that comes with it? Do you enjoy watching others live the life you've always dreamed of? If you answered yes to any of these questions, then this book is not for you.

This book is not just another fluffy collection of motivational cliches. Martin Dasko lays out a clear-cut plan to achieving the goals that you have convinced yourself are out of reach.

Every page is packed with the know-how you need to eliminate the fears and bad habits that are holding you back. Stop settling for what others expect of you and start making it happen. Your road to complete financial freedom and emotional fulfillment starts here!"
Those are just a few of the reviews from the official Amazon page. I have even more testimonials and updates from readers on the formal sales page! You can check out the reviews here. There's over 14 five star reviews as of this writing.
[Read more about Failure to Launch No More.]
Will this serve as your wake up call or will you just brush this article off?
P.S. I don't want to leave you empty handed. I put together one of the chapters and turned it into a quick guide. The chapter on destroying your self-doubt is FREE. Yes, you can destroy all self-doubt. I'm confident enough that this one helpful guide will help you with your most crippling fears. Grab the guide for free.