About
Who the hell is MD?
My name is Martin and I want you to have more money than ever. I'm a 24 year old dude that loves personal finance, making money, and getting the most out of life. I don't think that I'm better than anyone. I just want to help 20-somethings figure out this crazy world of personal finance. It's schools job to make money talk boring. It's my job to make it fun and enter-damn-taining.
I've posted two pictures below. One of me being serious and working away on Studenomics. Another picture of me having a great time on vacation. I believe that life is all about balance. If you work hard today, you can party tomorrow.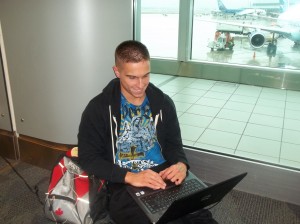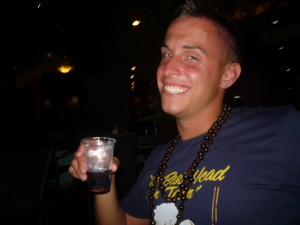 Why the need for Studenomics?
Your 20s should be the most exciting years of your whole life! I want you to go wild, go on trips, see the world, and always walk around with a smile on your face. I also want you to do this while not blowing your future. I want you to save up for your first home, pay off your debt, start side business, and move up the ranks in your career. You don't have to do all of those things that I just mentioned. If you do one of them I'll be a happy man knowing that I helped you out.
You can have anything that you want. You just can't have everything that you want.
Why should you listen to me?
I've appeared live on Fox Business News. I've been mentioned by name in the NY Times and on CBS News.
On top of my social proof I've accomplished some of the following:
Graduated from college debt free.
Saved $25,000 before 25.
Invested in rental proeprties.
Went on over a dozen trips in the last few years.
Is this blog for students only?
Yes this is for students. This is for students of personal finance because we're always going to be students when it comes to conquering our money in our 20s.
And oh yeah, please read this carefully:
I'm not here to pretend that I'm sort sort of a "personal finance guru." I make mistakes all of the time. I write about them here and I've got no problems with laughing at my foolishness. On the other hand, I might brag once in a while about how I bought a condo when I was 20, how I graduated college debt free, or how I get to travel the world.
Btw, hopefully you did not stumble upon this blog thinking that it was a high scale adult site. The stud stands for Student, attached to very popular term economics (wow, isn't that rocket science?) The name pretty much sums up the whole concept of the blog, economics advice for students, provided by a student.
If you wish to contact me my email is md at this domain.
Good luck and don't be a stranger!
-Martin