"I want to be my own boss by doing something online. I just don't know what I want to do."
I have this conversation almost on a daily basis. Most people want to make money on their own so that they can be the boss. They want to do something online. They just don't know if they should start an online business/blog or go into freelancing.
Should you get into freelancing or start a blog? Which is better for you? Freelancing or blogging?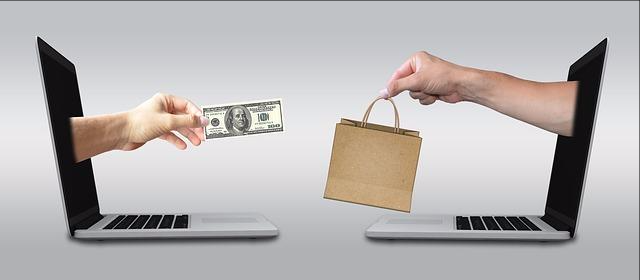 My personal journey is pretty interesting. I sort of lucked myself into an online business (this blog) that makes me money.
I've told the story many times of how I started Studenomics. I didn't know what I was doing. Actually, at this moment, I believe that nobody knows what's going on. The online world is constantly changing. The olds rules are out the window. Try reading an online business article from 2008. Most of the SEO rules won't even apply to today. There won't even be a mention of SnapChat or some other social media platform that will have taken over by the time you read this piece again in the future.
I also got into freelancing by accident…
I was in a forum and I found a blogger who was looking for someone to write some articles because they were busy. I ended up writing articles and managing his blog for him.
My whole writing career has been a total fluke. I still freelance write to this day. I don't even actively seek work. I accept writing gigs when they come my way.
This won't work out the same way for you. Every entrepreneur has their own journey. Let's look at freelancing and starting an online business.
Should you get into freelancing?
As a freelancer, you perform a service and get paid for it. The service can range from creating logos to editing videos to helping someone organize their son's birthday party.
Why should you consider freelancing online?
You do the work and you get paid.
You don't have to think about anything else but the actual service. You don't have to worry about the marketing or anything else that comes along with running a business.
You focus on the service. You focus on satisfying current customers while still trying to land new clients. You can put your energy towards offering the best possible freelancing service.
When you run a blog you're always thinking about promoting/running the business.
You can't stop promoting. You always have to be working on your business. There's no time off. As a freelancer, you get to focus on what you're good at. You don't have to stress as much about SEO, outsourcing your design work, or trying to get readers.
Anything (any random skill) can turn into freelancing.
Trevor is a perfect example of this. He got into video editing as a freelance service. On the side he decided to document the transit history of Toronto. Most people laughed at him for this (myself included) because there didn't seem to be a market for this type of service.
Guess what? He gets paid to bring his lego setup to events.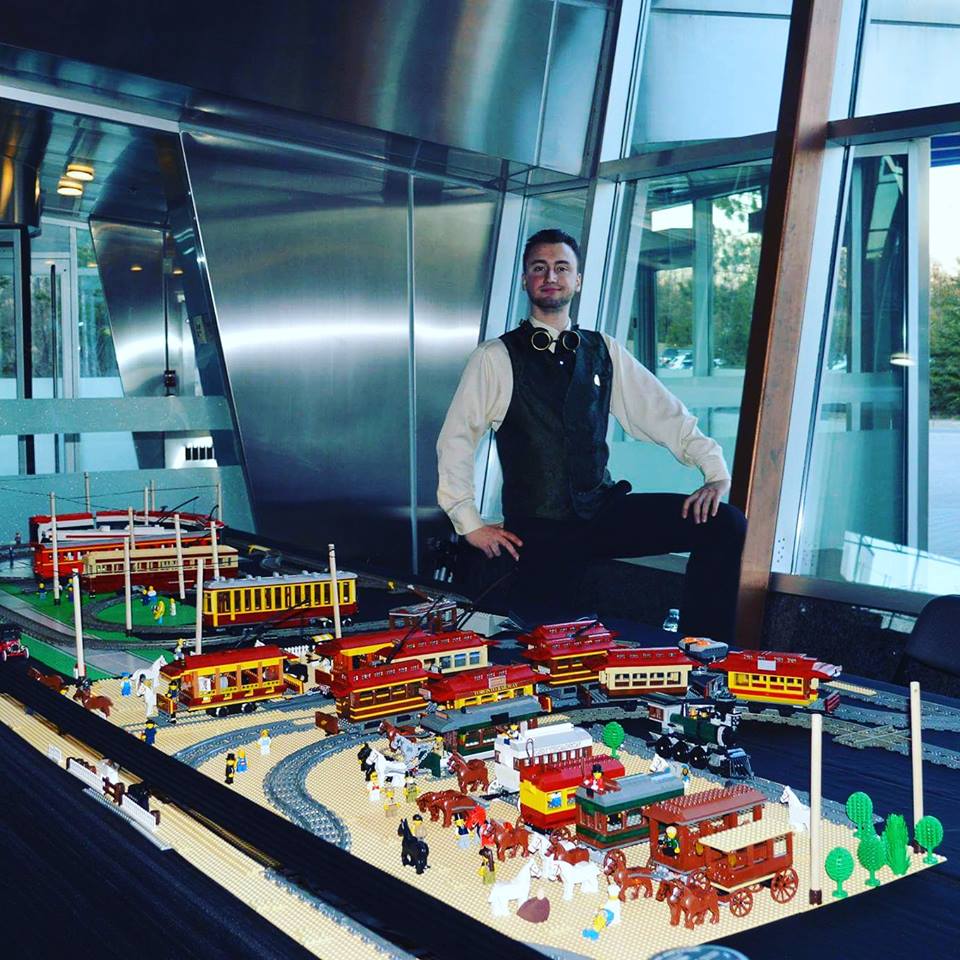 Chances are that you won't build a lego set and get paid to bring it around. That's okay. Here are some other examples of freelancing services:
Video editing.
Tutoring (read Theo's story).
Teaching people English or another language.
Being a tour guide.
Pro wrestler.
Voice over work.
Helping guys meet women.
Those are just ideas based on people who I've met in the last few months.
What service can you perform for money? Can you do something that others would pay you for?
There are so many people on this planet that there's likely a decent chunk of folks that will share a similar passion with you.
This is something for you to think about. You can think about consulting or even working for a startup to get your foot in the door. I have many friends on Facebook who have gone on to become successful freelancers/consultants.
What are the negatives of freelancing?
You limit your income potential.
You may not find a marketable skill that sells well.
You have to be excellent at time management or else you're going to fall behind.
You need to have everything organized because freelancing can get pretty confusing.
Let's dig into an online business/blogging now.
Does it make sense to start a blog?
I believe that right now's the best time in history to start a business. Why?
You have a higher income potential.
You can make all of the money. Let's say you create a course or publish a book. You outsource everything on the videos for the course and for putting the book together. Then you sell it. The freelancer gets paid a flat rate for the services that they offered. You can then market this course and make good money off it. You have the potential to use a freelancer to help you make great money.
You can also add different income streams to your blog (advertising, courses, affiliate reviews, and so on). Freelancers don't have the luxury of adding different revenue streams because they typically get paid only for the services that they provide.
You're in control of everything.
You're in control of everything involving the business. You can decide on the direction you go in and what products you release. You create your own blueprint for success by finding what works the best. The decisions are all yours. You don't have to be at the mercy of a client demanding you edit that logo or finish everything by midnight with no notice in advance.
You can share your ideas with the world.
Do you have any cool ideas? I have so many friends who I beg to start a blog. They have unique ideas and some of the most fascinating stories. They just haven't shared them with the world yet. When you start your own blog, you can share your theories with the world. If you have a compelling story and a message that resonates, you can become extremely popular online.
This is perfect for those who love sharing their thoughts on social media. Instead of giving unsolicited advice to your friends, you can start a blog where like-minded people will find you and seek out your advice.
You create a new life for yourself.
I don't want to sound like a hippie, but blogging has created a whole new life for me. I was a college student just looking to get through another semester when I first launched Studenomics. I wasn't sure about what I wanted to do next.
How has Studenomics changed my life?
I've attended many events around the world.
More money to do cool stuff (travel to cool places).
I've expanded my horizons by reading about topics I would've never thought about in the past.
I've met some of my closest friends.
I've kept what pretty much counts as a personal journal since 2008.
What are the cons of starting a blog?
You may not make any money. There are many ways to monetize a blog. The problem is that it's easy to get distracted. Freelancers get paid for their services. Bloggers have to find ways to monetize their site.
Everything falls on you. A blog is now like a business. You have to outsource and hire staff (or freelancers) in my cases.
There are many blogs out there. It's pretty competitive out there right now. Everyone seems to have a blog these days. You can't just submit your work and then turn off your laptop for the day.
Is it better to start freelancing or an online business/blog?
I go with freelancing.
You can potentially make more money with a business. However, freelancing guarantees you an income and you don't have to think about anything else aside from the service. You can become the best freelance writer and not worry about anything else.
You can do the following with freelancing:
Be more creative. You can switch your offering when you're tired of what you're doing. My friend Eric just shut down his blog maintenance business because he found a better model.
Dump clients. You can cut a client and take on better clients as your portfolio grows.
Level up. It's easier to level up as a freelancer. You can go after higher end clients or increase the value of your services.
Move on quickly with your life. You can switch things up as you go.
The ideal situation is that you start a blog where you offer your freelancing services.
I've personally done both and will continue to do so for the time being. When you build an online presence, there's no limit to your potential. You can also deliver your message on different platforms (like Studenomics TV or Do You Even Hustle).
Are you going to start a blog or go straight to freelancing? Will you try both? I would love to hear from you.
It doesn't matter which strategy you choose, as long as you take action right now. Start working on your offering or your first blog post. Follow these exact steps to start a blog. Throw up an ad on Kijiji or Upwork. Get the ball rolling right now.