"Are we getting paid for this gig?"
I was asked this question by another wrestler on a show once. I sure as hell knew that I wasn't because I was just there for the experience.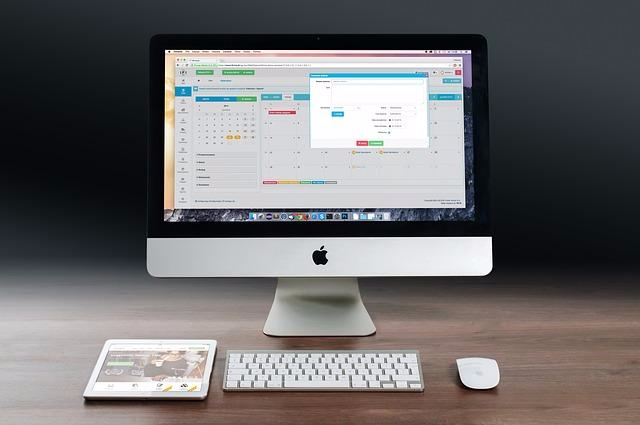 Here's the thing about freelancing and making money on your own…
Asking for money is one of the most uncomfortable things that any of us could do.
It's easy to discuss ideas, strategies, and tactics. Anyone can post quotes on social media. Anyone can get excited about money. It takes real guts to actually ask for money. You need confidence to ask for money just like you need confidence to escape the friend zone.
You don't believe me? Try asking for money.
Chase down a buddy who owes you $5.
Close on a potential client by throwing out your rate.
Put your prices up on social media or on your blog.
It's not easy.
When do you get paid for your work?
When you know that you can charge money and find work.
That answer obviously isn't enough. These are the exact steps that I've used to get paid for my work and that I've shared with aspiring freelancers.
1. Figure out what service you want to offer.
What are you going to do for money? What service will you perform?
My freelancing gigs have included:
Writing.
Working as a soccer referee.
Financial help.
Coaching.
Lawn care for elderly folks.
Driving for Uber.
I've seen friends do everything from coach guys to meet girls all the way to teaching the guitar.
What service will you offer? This is going to determine how long you have to wait to get paid for your work. It's going to be a lot easier for a guitar instructor to get paid than an aspiring MMA fighter. Some services have a higher barrier to entry while others can be done by anyone.
[Check out my experience as an Uber driver.]
2. Find others that are getting paid.
Do you know anyone getting paid to do this?
I know that you think that you're a unique and precious snowflake, but you're not.
My advice here is simple: only study those that you're willing to trade places with.
Find out if others are getting paid to offer a similar service. This is the best place to start. Very few of us will ever be trailblazers. Most of us have the ability to jump into something that has a proven track record.
When you find proof that there's someone actually getting paid to perform a similar service, you can then move on to the next step…
3. Study those that are getting paid.
Why's someone getting paid to do this? What makes them better than you?
There's something that this person can offer right now that you can't. Figure this out. Determine what makes them able to charge money.
Then talk to them!
Contact someone and pick their brain. Take them out for coffee. Buy them dinner. Find a way to get as many answers out of them as possible. Luckily for you, everyone loves talking about themselves.
At this point you could start getting paid. You might be able to find someone that can introduce you to some contacts. This is what happened to me with freelance writing. One contact and I was in. Your network is your net worth.
If researching others doesn't help you get your foot in the door, then you need to move on to the next step…
4. Ensure that there's a market of people willing and able to pay you.
Who could possibly pay you? Is there a market? Are these people able to you?
I'm all for chasing dreams, but you have to pay the bills at some point. Before you move forward, I need you to be certain that you can get paid for your work.
This means that you have to land your first client.
I want you to get paid. Even if it's $5 that's okay. You have to validate your business idea. The best way to do this is to actually get paid. I don't care if you choose to post an ad on Facebook or perhaps something on Kijiji. I just want you to get your name out there and see if there's anyone willing to pay you.
If you want to get serious about freelancing you have to get paid. In order to get paid, there has to be a market out there somewhere. I want you to try to make a few bucks just so that you know you're on to something.
For example, with Studenomics, I sold my first ad one month in. It was a colossal deal at $20 a month. I almost dropped out of school. Okay maybe not. I was just happy to know that there were advertisers out there willing and able to pay me.
You could also stop right here. However, if you want to make real money as a freelancer, I suggest that you keep on reading…
5. Get a boat load of experience.
This is where you have to do whatever it takes. This is where most of you will give up. I predict that 99% of folks will give up at this stage.
Why do so many people give up here?
Because it sucks!
It's awful.
Working for free sucks. You feel like a sucker and you're not getting paid. You're trading in your time for nothing in the moment. Getting experience is equivalent to your crush telling you that you're a nice guy. The only problem is that you need tons of experience if you want to get better at what you do and get your name out there.
How do you get experience?
Here are the easiest ways to start right now:
Find popular people that need your service and offer to do it for free.
Show up at events in your field and help out.
Post ads on Kijiji.
Use your friends and family. I personally don't believe in charging those close to me. However, I have no issues with exploiting them as test models.
It's important to note that just because you're working for free, this doesn't give you permission to slack off. In fact, you should work harder to prove that you deserve to get paid. I have a friend who will agree to help people out for free and then he disappears off the face of the Earth. Why would anyone ever want to hire him?
You can also stop at this point and start getting paid depending on your field. Gaining experience usually opens up lots of doors.
[Check out our free course: Start freelancing now!]
6. Become the best in the world.
You have to become the best. You need to stick out. You need to find a way to become known. Some marketing folks and business schools call this a USP (unique selling proposition). This is what separates you from others.
Please remember that you're writing your story. Don't let anyone hold that pen for you.
How do you become the best?
The traditional advice is to work hard. I know that you come to Studenomics for more than that crap. Below are some real tactics that will work to help you become the best.
Invest in knowledge.
Attend training seminars.
Find a way to stick out.
Become the best in your unique way (fastest, coolest, etc.).
Pay for advice.
Take on big projects that will force you to step out of your comfort zone.
When you become the best, you can charge more. You can also stop stressing about finding work. I personally rarely even apply for freelance work now. The work comes to me.
7. Work for free conditionally.
You're going to have to work for free to build your portfolio. This is the most humbling aspect of freelancing. This stage is similar to the experience stage so I'll leave you with this.
When you work for free, you need to have conditions. You have to let it be known that you expect to be paid and that you're only doing this for free as a test run.
You can't work for free for six months and then expect to get paid. You have to let it be known from the start.
8. Set your rates.
What are your rates? How much will you be charging?
This is where things get challenging because you can either charge a project fee, hourly rate, or a mix of both. I personally charge for the service. However long the service takes depends on me.
When it comes to setting rates, I used to just guess. I would get asked for a coaching session or a writing project and I would just throw out a number. I still do this sometimes. However, now that I've made friends in the field, I first reach out to one of my friends to see what they're charging.
At the end of the day your service is worth whatever the other person is willing to pay. How you get to this number could happen through research or just a wild guess.
Do you want more of your financial questions answered? I wrote the best damn book on the topic of financial freedom in your 20s!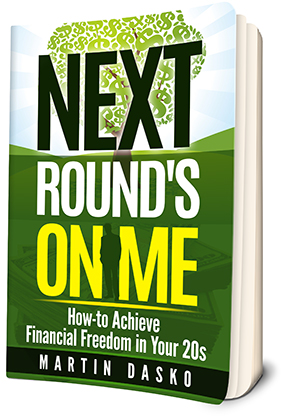 You can squander your 20s or you can take this advice seriously and work towards financial freedom. You can't complain about the results you didn't get with the work you didn't do.
"The one thing I've learned in the last ten years is that successful artists don't get paid to write and sing songs, they get paid for the psychological roller coaster they're going to have to ride. That's the hard work." — Enrique Iglesias