Before I dig into the topic of debt consolidation loans for college graduates allow me to give you guys the basics of it. Debt consolidation is the process of combining several loans/debts into a lower monthly payment that usually follows with a lower interest rate. College graduates usually have a 6 month grace period after their graduation where the loan payments do not kick in. Once the 6 months are up you are usually required to start paying back all of your student loans. When college graduates are having issues with repaying their student debt then they have the option of obtaining a debt consolidation loan.
Many new readers have been flooding into Studenomics. The best part about this is that many of the readers have been asking me questions. Some of the questions I respond to within seconds. Others require some research. I spent a few hours last night researching tips on debt consolidation loans for college students. The result is the following list of general advice on dealing with a student deb consolidation loan: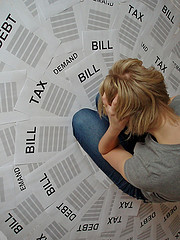 Debt consolidation loans will simplify your finances
Student debt consolidation loans are known for making your debt repayment easier. In fact it will also simplify your monthly finances. If you have 3 or more separate student loans then this may be too much paper work for your to deal with. If you consolidate your student loans you will only have to make one monthly payment. You busted your butt for 4 years in college so you deserve some sort of financial buffer as you go through your 20s.
There are issues with consolidating Federal student loans
One interesting piece of information that I learned about student debt consolidation loans is that some Federal loans can not be mixed in and consolidated with certain private loans. You really can't find out this information until you fill out your application for the debt consolidation loan. Just be warned ahead of time and don't expect the student debt consolidation loan to be your almighty savior.
Debt consolidation is not ideal for everyone
Smart debt consolidation will allow you have some breathing room while you search for the perfect job. However, if you are making your student debt payments every month without any worry then debt consolidation is not ideal for you. Consolidating student loans is ideal for those that are struggling to make their monthly payments and losing sleep over the issue. If you have a steady income and you are fairly aggressive with your student debt repayment then you should continue on this track instead of consolidating your student loans. Further reading on if you should do a debt consolidation loan.
Consolidating your student loans will lower your payments but…
The debt consolidation loan repayment plan will likely end up costing you more in the long run. According to a Forbes article on debt consolidation loans for college students: you can stretch out an average student loan from 10 years to 20 years & cut monthly payments by 35%. On the flip side it will take you double the time to pay off your student loans. It all depends on your current financial situation. If you can get aggressive with paying off your student loans then please go for it. If you need financial assistance then just be cautious of the added time to your loan repayment schedule.
I promise that I will cover the topic of debt consolidation loans and student loans more often in the future. Just please bare with me while I do more research and learn more about the topic. Please feel free to share your thoughts or shoot me an email if you think I'm a fool or if you more to add to this topic.
photo: freedom_debt_relief